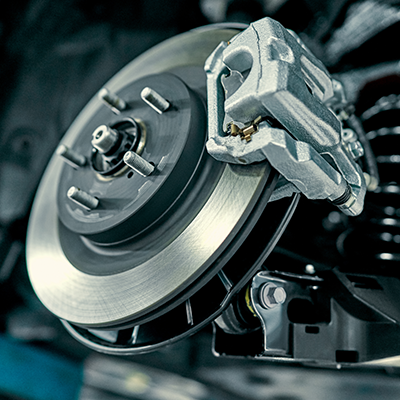 Every driver should regularly check the brake fluid level. Unfortunately, many drivers forget about it, risking serious consequences. The brake fluid is responsible for the proper operation of the entire braking system. When deprived of its properties, it may cause the brakes to malfunction. The brake fluid should be changed every two years or after every 50 thousand kilometres.
Tips
Remember to have the mechanic check the parameters of the brake fluid during each periodical check-up
If the water content in the fluid exceeds 3%, the fluid should be changed immediately
A fluid with undesired parameters may affect the operation of the entire braking system
Scope of services
Removing the wheels
Removing the expansion tank
Removing the braking system air vents located by the wheels
Releasing the fluid and refilling the system with new one
Venting the braking system
Checking if the braking system operates properly
Find a car workshop
Check out our workshops that offer the service brake fluid replacement in some of the biggest cities in your country
Additional info about the service
What properties does the brake fluid have?
The brake fluid is a hydraulic fluid of a much smaller compressibility than water. It is responsible for transferring the pressure generated by the brake pump to the particular elements of the braking system, such as brake clamps or cylinders. The brake fluid is exposed to constant temperature and pressure changes. Remember, that it is highly hygroscopic, which means that it tends to absorb water. If it absorbs too much of it, it may boil as a result of the heat generated during the braking process. This may cause the so-called vapour locks, which reduce the pressure in the braking system and dramatically decrease their efficiency. The water content in the fluid may be checked by means of a tester.
How is the braking fluid changed?
The fluid is changed by removing the pressure valves located near the wheels and dumping the fluid, while having someone pump it by pressing the brake pedal. At the same time, fresh fluid is poured into the reservoir until the old fluid is completely removed. The fluid may be changed automatically be means of a special device not requiring other people's assistance. If your car is equipped with an ABS system, a diagnostic tester should be used in order to move the ABS modulator valves to replace the fluid contained in it. After changing the fluid a test drive should be performed in order to check the operation of the braking system and to ensure that the previously unscrewed air valves do not leak any fluid.
How often should the brake fluid be changed?
Remember to regularly check the content of water in the brake fluid. If it exceeds 3%, the fluid should definitely be changed. Brake fluid change is recommended every 60 thousand kilometres or every 2 years.