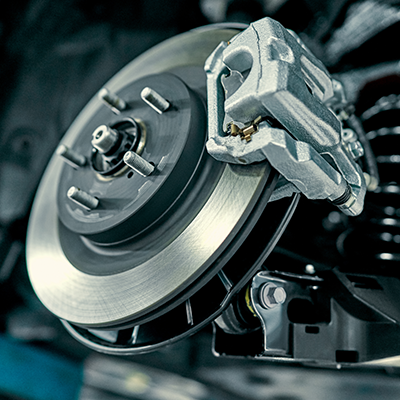 ABS sensors are fitted at each wheel. They measure the rotational speed of the wheels and transfer the respective data to the ABS control unit. If any differences are detected, the ABS system is activated. An ABS system sensor failure may be caused by a mechanical damage or a malfunction of the control unit. The damage is signalled by the ABS warning light or wrong operation of the system during braking.
Tips
An ABS system sensor malfunction may be caused by mud, sand or salt
A sensor failure may also be caused by driving with a smaller diameter wheels on, bearing play or even low air pressure in the tyres
Visit a garage as soon as the ABS warning light goes on. Remember, that you and your passengers depend on the system for your safety.
Scope of services
Removing the wheels
Removing the required braking system and suspension elements
Removing the wheel hub on which the faulty sensor is fitted
Disconnecting the electrical cable
Replacing the faulty ABS sensor together with the wheel hub
Cancelling the error
A test drive to check the ABS system operation