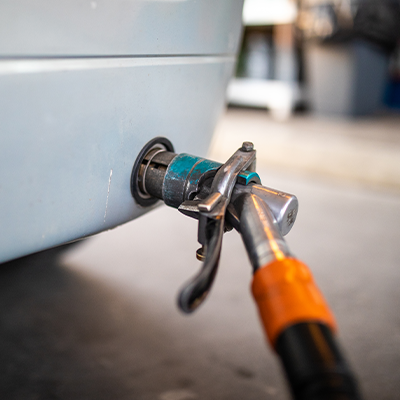 The modern LPG systems are equipped with two filter types - a liquid gas filter, located before the gas regulator, and a vapour gas filter, located before the injectors. These filters should be regularly changed to protect the injectors and to ensure proper operation of the entire system. Poor quality gas accelerates the wear of the system. The LPG filter should be changed every 15 thousand kilometres.
Tips
Have the LPG filter changed regularly - even every 10-15 thousand kilometres
Poorer engine operation on gas may be caused by a clogged LPG filter
Buy LPG fuel only from trusted gas stations
If you change the LPG filter on your own, you will invalidate your LPG system guarantee
Scope of services
Closing the valve on the gas tank
Emptying the tank
Disconnecting the hoses from the filter
Changing the filter
Changing the gaskets
Checking the LPG system for leaks
Find a car workshop
Check out our workshops that offer the service lpg filter replacement in some of the biggest cities in your country
Additional info about the service
What is the LPG filter?
The LPG system, especially its delicate injectors, is protected against contaminants by means of a liquid petroleum gas filter, fitted upstream from the gas regulator. In addition, a vapour gas filter is installed on the gas hose between the regulator and the injection rail. These filters usually have the form of paper cartridges fitted in housings constituting integral elements of the LPG system.
How to replace the filter correctly?
As replacing the filter requires opening the entire LPG system, it should be done by a specialized garage that has the right tools, knowledge and experience to handle the task. Remember to have the filter replaced regularly. Don't wait until it fails. Poor engine or gas system operation is a sign that the filter needs replacing.
What else to keep in mind?
The filter's useful life depends on the quality of gas you buy and on its consumption by the engine, but generally it should be replaced every 20 thousand kilometres or once a year.