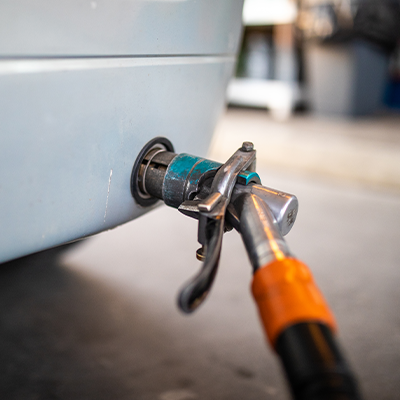 The quality of the injectors is critical for the proper operation of the LPG system. If the engine operation on LPG is uneven or the engine lacks power, it probably means that the injectors are damaged and need changing. The replacement procedure may seem easy, but it requires application of specialist tools and knowledge. After replacing the injectors the system requires adjusting.
Tips
The average useful life of LPG injectors is approximately 100 thousand kilometres
Replacing the injectors requires precision and must be carried out in sterile conditions
Scope of services
Removing the hoses connected to the injectors
Disconnecting the electricity cables
Removing the injectors
Fitting new injectors in
Fitting the electrical cables and gas hoses back in place
Connecting a diagnostic computer and adjusting the system
Find a car workshop
Check out our workshops that offer the service lpg injector replacement in some of the biggest cities in your country
Additional info about the service
Sequential injection LPG
The new generation LPG systems are equipped with gas injectors, instead of a mixer. The injectors are fitted directly in the intake manifold. Thanks to this solution, LPG fuel can be provided to the engine in the same way as petrol.
The injectors make the LPG system more effective, eliminating most of its flaws and preventing undesired effects, such as an explosion of the gas mix resulting from its flowing back into the intake manifold.
Gas injectors work exactly the same way as petrol injectors. They are equipped with an electromagnet controlled by the gas system computer. Gas injectors wear with time. The electromagnet coils may burn out or the injectors may be contaminated and clogged if the filters are not replaced regularly.
If a gas injector requires replacing, the power cable and the gas hose must be disconnected from it. Next, the injector is removed from the manifold. This must be done carefully to prevent any contaminants from getting into the manifold.
A new injector is fitted in the reverse order. If only the control valve coil is broken, it can be replaced taking the injector rail apart. After putting all the elements back together, the engine should be turned on and the system should be connected to a diagnostic computer to be adjusted.
It should be kept in mind that gas injectors differ in terms of the nozzle diameter and other parameters, and that they should always be replaced with the same type.