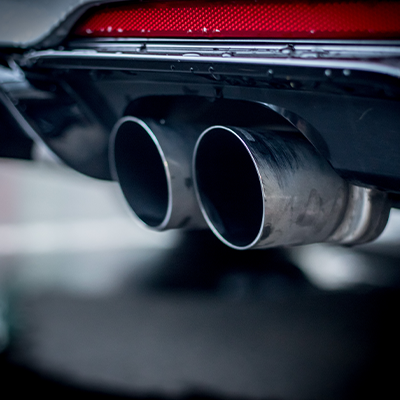 Blow-by at joints, corrosion and leaks - in each of these cases you can try to seal a silencer by means of a sealing paste or tape. This is the fastest and cheapest way to handle the problem. Modern pastes and tapes display very good adherence to metal, forming a metal-like coating after being heat-treated. To successfully seal a silencer, all rust and other contaminants must be removed from its surface.
Tips
sealing the exhaust system with a sealing paste is only a temporary solution
wrong application of a sealing paste may cause a silencer to clog
the exhaust system is exposed to vibrations which may cause a dried paste to come off, re-exposing a leak.
Scope of services
locating the damages to the exhaust system
cleaning the spot on which a sealing paste or tape will be applied
spreading the paste thoroughly
heating the exhaust system up for approximately 5-15 minutes
obtaining the right hardness of the paste