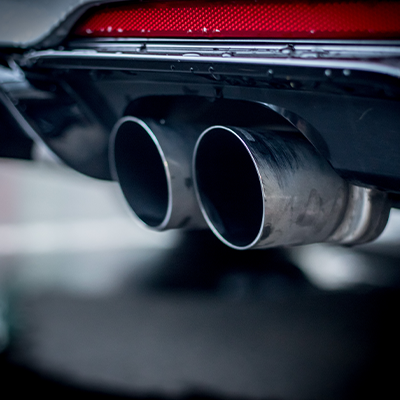 The DPF filter (Diesel Particulate Filter) is one of the new solutions applied in diesel engine cars aimed at reducing the exhaust gas emissions. The filters have been installed obligatorily since 2011, which means that most of the cars produced a few years ago will soon have to undergo the DPF filter change. The DPF filter replacement procedure is very similar to that of the catalyst or a silencer. The filter itself, however, is very expensive and may costs up to a few thousand zlotys. You can try to replace the filter on your own, however, it is against the law to do so and you risk wrong data being fed into the engine computer causing its malfunction.
Tips
The distances covered, the quality of fuel used and the engine operation - all these factors have influence on the pace of wear of the DPF filter
Alternatively, instead of buying a new filter, you can buy a reconditioned one
Driving short distances, mainly in the city, significantly reduces the life cycle of the DPF filter
Driving without the filter is prohibited. A car from which the filter has been removed will not be approved as roadworthy
Avoid driving with a malfunctioning DPF filter. Otherwise you will run the risk of damaging your engine and producing exhaust gases that do not meet the applicable environmental standards.
Scope of services
Disconnecting sensors from the filter
Removing the filter
Fitting a new filter in
Reconnecting the sensors