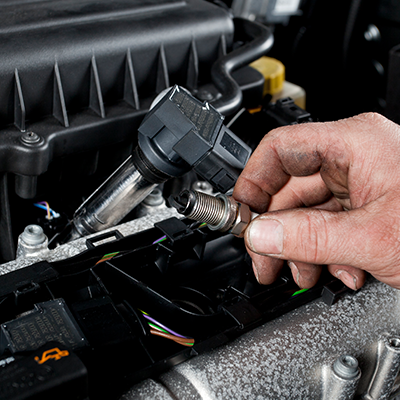 The rear parking camera facilitates manoeuvring your car while parking. The camera allows you to observe the area behind your car and warns you about the obstacles behind it while reversing. The parking sensors fitted in newer cars cooperate with the camera to warn you about vehicles appearing on the side of your car while reversing.
Tips
You should have the rear parking camera fitted by a specialized garage
The rear parking camera makes your life easier but you still have to use the mirrors for your safety
Scope of services
Fitting a parking camera in
Connecting the camera to a display unit inside the car
Find a car workshop
Check out our workshops that offer the service fitting reversing camera in some of the biggest cities in your country
Additional info about the service
What is the rear parking camera?
The rear parking camera facilitates manoeuvring your car when parking. Unlike parking sensors, the camera not only warns you about the obstacles behind your car, but also gives you a real-time visual of the situation in the rear, allowing you to spot a child or a dog running behind your car.
How is the camera fitted?
The rear parking camera can be connected to a display by means of a cable or without a cable. The display can be the car display, car navigation display or the screen included in the parking camera set. Before you fit the camera you must carefully choose its location to avoid damaging it e.g. while washing your car. You also have to make sure that the camera lens is not obstructed.
What to keep in mind?
Fitting the display on the dashboard and running the cables properly requires knowledge of car electricity and electronics, as well as certain manual dexterity. You should have it done by an expert to make sure that it's all neat and clean.