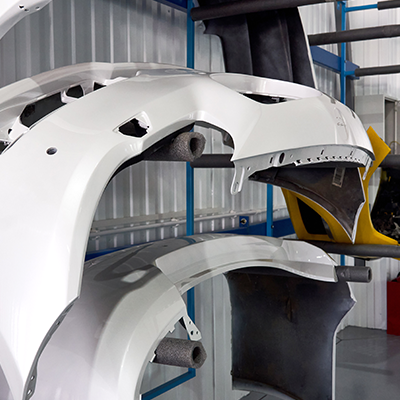 The front door is usually damaged as a result of corrosion or an accident. If this is the case, its repair may prove impossible or too expensive. If repaired improperly, it may be more vulnerable to corrosion and may decrease the value of the car. In many cases replacing a damaged door is a much better solution than repairing it.
Tips
Make sure the door is aligned with the body after replacement
Scope of services
Removing the door panels
Disconnecting the electrical cables
Removing the door
Fitting a new door in
Checking the door alignment
Reconnecting the electrical cables
Refitting the door panels
Find a car workshop
Check out our workshops that offer the service front door replacement in some of the biggest cities in your country
Additional info about the service
How is the front door removed?
Car door removal is quite complicated. First, you have to remove the trim panels. Before you get down to it, make sure you know how they are fitted not to damage the plastic clips and grips holding them to the door - you wont them to fit back in exactly the same place later on, so that they don't produce any annoying sounds.
What else has to be done?
After removing the trim panels unplug the electrical cables inside the door. Depending on the car version, you may have to disconnect the window motor, the central lock, the side view mirrors motor, etc. Next, you have to remove the door stopper. Finally, you can remove the bolts holding the door to the hinges. Don't forget to support the door, e.g. by means of a wooden block, in order to prevent it from falling down in an uncontrolled manner. A good idea is to have someone help you. In order to facilitate fitting the door back in place, mark the position of the bolts relative to the hinges. After you have taken the hinge bolts out, you can remove the door.
How is the side door fitted?
The side door is fitted in the reverse order. After pre-tightening the bolts, make sure that the door is in the same position as originally. To do this, look at the marks you have made. Also make sure that the door closes easily without rubbing against any of the neighbouring elements, such as the pillar or the sill. After tightening the bolts, close the door gently to make sure that it fits properly.
What to keep in mind?
The only thing left to do at this point is reconnect all the electrical cables. A good idea is to spray the plugs with a special agent to ensure a better connection. After fitting the stopper and the trip panel back on, apply grease on the working surfaces of the hinges and the stopper.