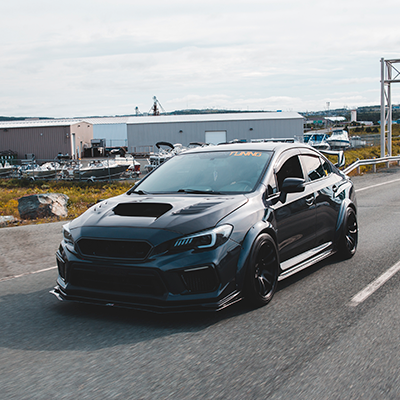 Having a body kit installed on a car is a pretty huge commitment. A body kit consists of front and rear bumpers, spoilers, side guards, and paint. Factory pieces will be removed and aftermarket parts will take their place. In many instances, the car will need modification to accommodate the kit.
With anything that will drastically change the car's appearance, it is important to be patient and measure everything twice, otherwise, the end product could turn out looking mismatched and cheap. Some kits are simple enough to install yourself, but for most, it is best to have a professional do it.
Tips
Inspect the kit. Before starting the installation process, inspect every single piece of the kit and ensure that it not only fits your model of car but that the pieces are symmetrical.
Note: On some kits, the side skirts need to go on first to avoid overlapping with the bumpers, but installing the front first and working your way back will help the whole kit line up and flow with the car.
Scope of services
Prep pieces of the kit for installation
Remove all of the factory pieces that will be replaced by kit pieces
Clean exposed surfaces
Lay out the body kit
Attach each piece of the kit