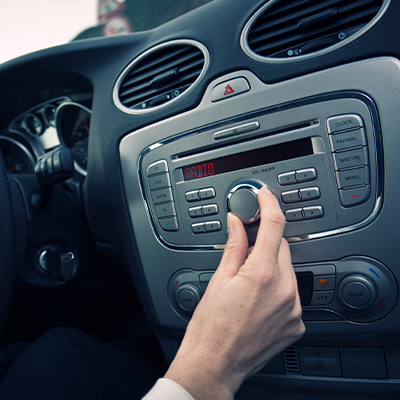 Phone hands-free set fitting
A hands-free set allows for making and taking calls safely and in conformity with the regulations. There are many hands-free sets on the market - from the simplest ones, equipped with an independent speaker, to more complex ones, connected to the car's audio system.
Tips
To ensure a high-quality sound, a hands-free set should be connected to the car's audio system
If your car is equipped with a bluetooth radio, all you have to do is configure it with your phone
Scope of services
Installing a microphone
Installing a speaker or connecting the set to the car's audio system
Installing the central unit
Installing the keypad
Configuring the set with the telephone
Find a car workshop
Check out our workshops that offer the service phone hands-free set fitting in some of the biggest cities in your country
Additional info about the service
What is the role of a hands-free car set?
A hands-free set is an ideal solution for all those who talk on the cell phone a lot while driving. An ear set with a cable is inconvenient and limits your movements. Therefore, a hands-free set is a much better solution.
There are two types of hands-free sets: fixed and portable.
Fixed set
Fixed hands-free sets come with a holder that fits a particular phone model. When placed in the holder, a phone is automatically connected to the hands-free set. The sound comes out of the car audio system speakers or an additional speaker that comes with a set. The microphone fitted in the rear view mirror area is very sensitive and picks up all words spoken by the driver. Another benefit of this solution is that you don't need a separate charger, as the phone is charged automatically by the car's electrical system. Some fixed sets come with a Bluetooth module allowing for wireless communication with the phone. If this is the case, both devices are paired automatically as soon as you get in the car.
Portable set
Portable hands-free sets are becoming increasingly popular. They connect with the phone by means of the Bluetooth system. In fact, each phone equipped with the Bluetooth technology may be connected to such set. Portable sets are usually fitted in the rear view mirror area. They are equipped with a battery and require charging from time to time.
What to keep in mind?
To make sure that your hands-free set does not interfere with your car's electronic systems, buy a branded one and have it fitted by an expert.