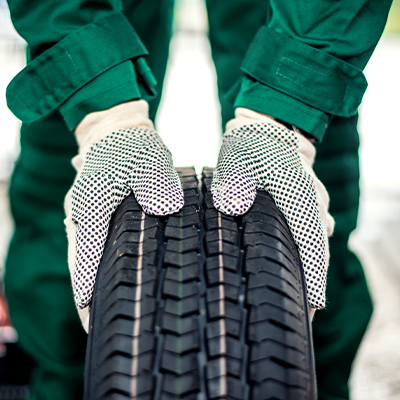 Vehicle optics can also be called vehicle chassis adjustment. In addition to controlling the wheel track, inclination and wheel misalignment, it is very important to determine the clearances on the steering linkages, clamps and the shock absorbers on the vehicle during adjustment. The user of the vehicle will most often visit a service workshop after constant vibrations on the steering wheel, by drifting the vehicle through the cornering or when you notice that the tires on the vehicle are incorrectly worn.
Tips
Tire pressure control, according to the vehicle manufacturer's instructions
Checking the chassis of the vehicle, checking the clearance inside the steering knuckles and clutches
Checking the vehicle's shock absorbers and vehicle suspension
If the damage to the tire does not allow safe repair, it must be replaced
Access the process of adjusting the vehicle's optics with the required 2D or 3D optics devices.
Scope of services
Mounting the vehicle on a conveyor belt or crane (depending on the version of the vehicle optics)
Checking the vehicle chassis, possible change of worn or destroyed chassis parts
Installation of the vehicle optics control jaws
Adjusting the vehicle optics.
Find a car workshop
Check out our workshops that offer the service 3d wheel alignment in some of the biggest cities in your country
Additional info about the service
The vehicle optics can be simply called the control of the complete chassis of the vehicle. Most often, vehicle owners suspect the vehicle optics after constant vibrations on the steering wheel and the steering wheel arms are not in a horizontal position, and in severe cases, there is the instability of the vehicle during normal cornering or uneven tire wear.
The process of vehicle optics itself requires control of the complete chassis of the vehicle, linkages, air gaps in the multi-link suspension. If all these elements work properly, the adjustment of the vehicle optics is approached, and if any of the irregularities are encountered, it must first be eliminated, because the adjustment itself will not solve the cause of the malfunction on the vehicle.
The adjustment itself is performed by using the jaws with cameras that are directed towards the receivers on the central device. By reading the current wheel angles on the vehicle itself, the angles are adjusted according to the vehicle manufacturer's default values ​​stored in the central optics unit database. By bringing all the wheels into the field of optimal adjustment, the vehicle is ready for further use. Vehicle optics should be made after each replacement of any part of the vehicle chassis, as well as after replacement of tires on the vehicle, during the summer and winter seasons. If the vehicle had a traffic accident, the vehicle optics are an indispensable part of vehicle repair. Mandatory optics control according to the vehicle maintenance plan comes to every 60,000 km.