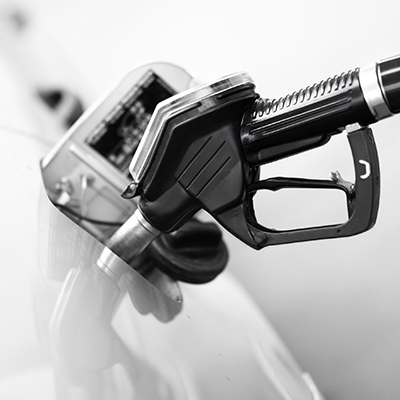 The fuel pump feeds fuel from the fuel tank into the engine. The most common fuel pump type is the in-tank pump fitted inside the fuel tank. It should remain covered by fuel at all times, as the fuel cools and lubricates it. Most fuel pump failures are caused by insufficient amount of fuel in the fuel tank. You should keep this in mind especially if you have an LPG engine - even though you use gas as the primary fuel, the fuel tank should always be at least half full. You can tell a fuel pump failure by being unable to start the engine, the engine jerking on acceleration or going off at certain speeds.
Tips
If you have an LPG-powered engine, make sure that the main fuel tank is always at least half full
You can extend the useful life of the fuel pump by using good quality fuel
Scope of services
Removing the elements obstructing access to the fuel pump
Removing the pump
Fitting a new pump in
Changing the fuel filter
Find a car workshop
Check out our workshops that offer the service fuel pump replacement in some of the biggest cities in your country
Additional info about the service
The fuel pump is responsible for providing the fuelling system with the right pressure in order to enable the injectors to feed the right amount of fuel into the system. In petrol engines, the fuel pump is usually located inside the fuel tank.
In Diesel engines, the fuel tank holds an auxiliary pump, while the injection pump, generating high pressure and controlling the order in which the injectors are opened, is located next to the engine. If a petrol engine fuel pump fails, no fuel is fed into the injection rail and the engine cannot be started. In such case, the pump must be replaced. Depending on the car type, changing the pump requires removing the fuel tank or the rear seat. The pump is located under a special cover. In both cases, it is necessary to disconnect the fuel hoses and electrical cables. Due to a fire danger, the battery must be disconnected before the repair.
The fuel pump is usually integrated with the fuel level sensor, which should also be removed from the fuel tank. In some car models, it is enough to replace only the fuel pump engine. All of the above elements are fitted back into place in the reverse order. Due to the fact that the fuel pump removal is a complicated procedure, and that the pump failure may disable your car, you should not neglect the first signs of the pump failure, e.g. its noisy operation.
It is also not recommended to drive with a low level of fuel in the tank, as the fuel pump is lubricated by fuel whose insufficient level may cause inadequate lubrication and, consequently, a failure.